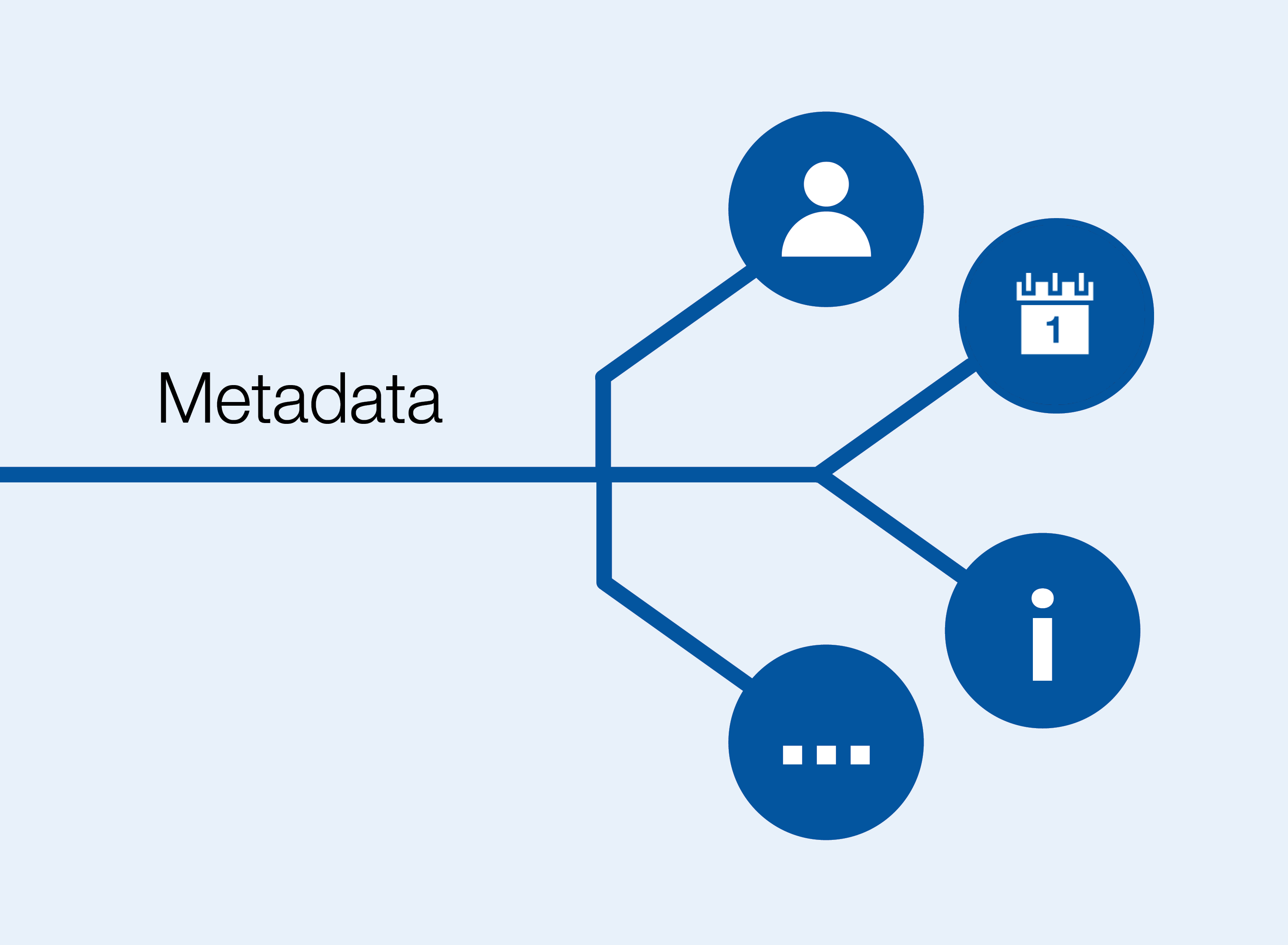 Metadata are the key to describing research data and making it reusable. This also makes them a central element in realizing the FAIR principles. Thanks to Coscine, you can automatically link your research data with metadata. Depending on the subject area, subject-specific combinations of metadata have become established, so-called metadata schemas. These are implemented in Coscine as application profiles and correspond either to an already established metadata schema (e.g. RADAR) or to an individually created profile of metadata.
Coscine can describe data from different sources with metadata, so that external repositories also meet the requirements of modern research data management. Coscine allows metadata schemas to be defined differently for each data source or resource in order to assign precisely fitting metadata within a project.
In the project Application of Interoperable Metadata Standards (AIMS), funded by DFG (432233186), the IT Center, together with partners from infrastructure and research at RWTH Aachen University and TU Darmstadt, is developing processes and tools for the creation and management of SHCL-based application profiles for metadata. As a result of this development, the Application Profile Generator is available and enables all Coscine users to create individual and subject-specific application profiles. All information about the handling of metadata in Coscine can be found on our documentation.