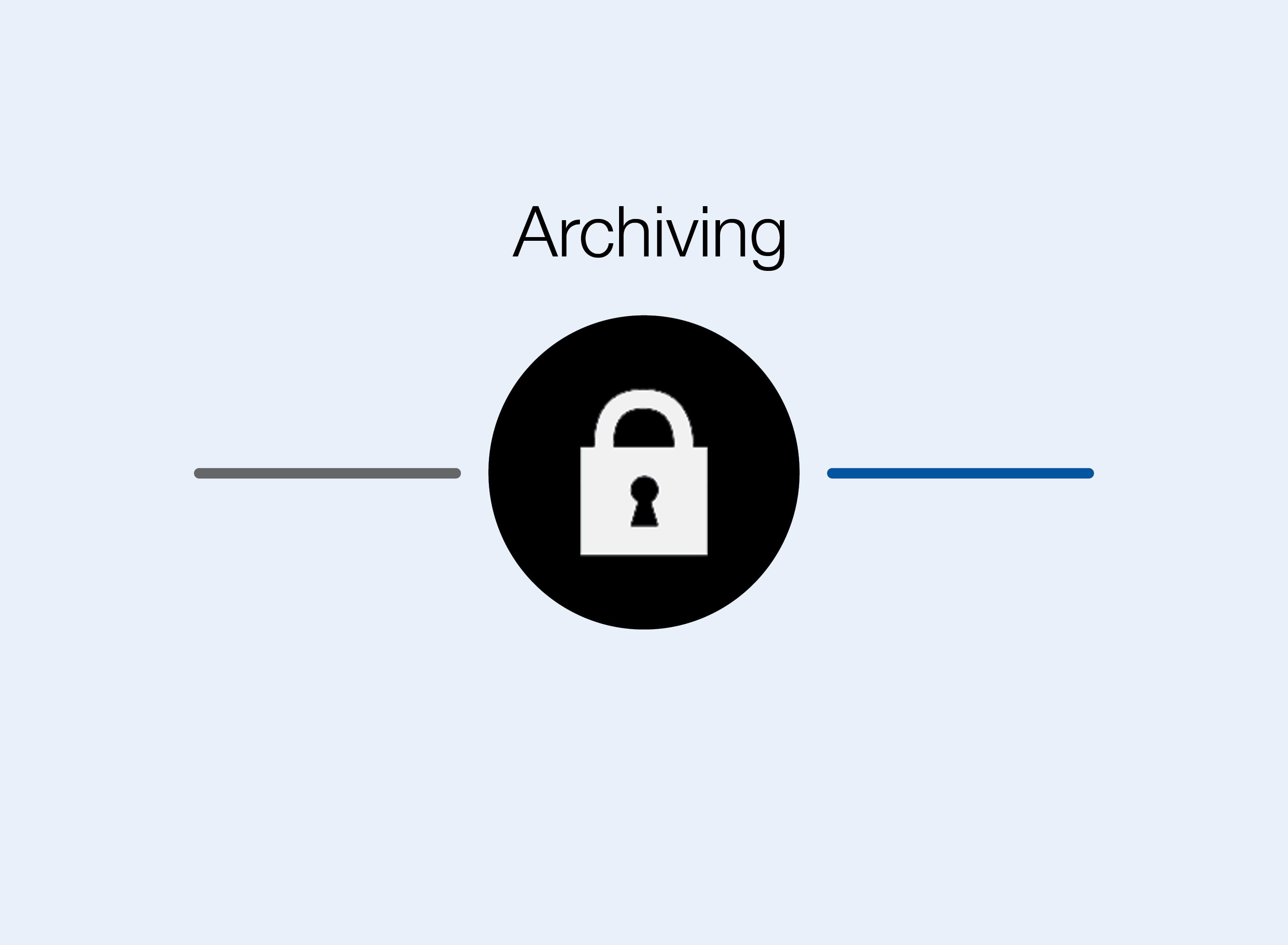 With Coscine, research data can be archived for 10 years on the Research Data Storage (RDS) according to the good scientific practice. In this way, Coscine supports researchers in this important step within the research data lifecycle.
After the completion of a research project, research data is archived via the corresponding resources with one click. Thanks to linking to metadata, assigning a persistent identifier, and existing access for project members, Coscine facilitates easy reuse of research data even during archiving. For more information on archiving in Coscine, see our Documentation.
Attention: Depending on the resource type, either only the metadata (e.g. Linked Data, GitLab) or the entire research data including metadata (e.g. RDS resources) are archived.
Coscine does not currently offer a resource type for long-term archiving, so please contact your library or the Landesinitiative Langzeitverfügbarkeit if you need archiving your research data for more than 10 years.